August 4th, 2010
So, that exciting news I mentioned… some of you may have seen it already on my Facebook page, but here it is for those that don't follow me there!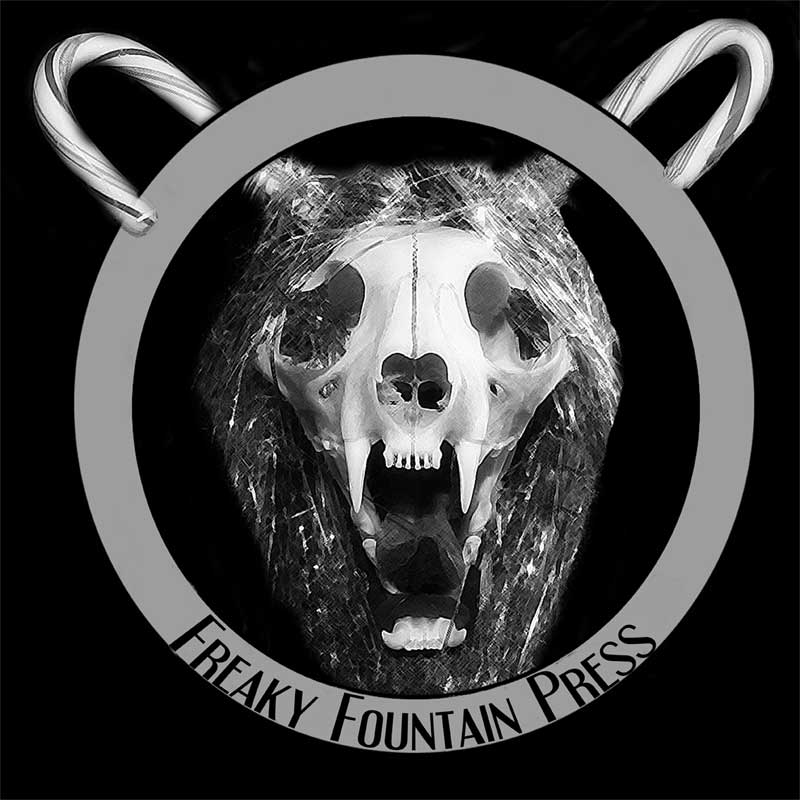 Introducing… Freaky Fountain Press!
After much discussion, another writer and I have launched our own publishing company. It's called Freaky Fountain Press. All the footwork has been completed: we're registered with the Canadian government as a publishing company, our website's up and running, we've got a logo we love (hi, Jenny!), and the Calls for Submissions for our first two anthologies have been posted to various places on the interwebs.
Come take a look! (And feel free to friend us on Facebook and Twitter – links available from the website!)
From our "About Freaky Fountain Press" page:
Freaky Fountain Press is the brainchild of two lifelong writers and connoisseurs of the freaky: Catherine Leary and Robin Wolfe.
For years, we've bemoaned the lack of published literary erotica covering dark themes and unusual kinks and practices. Nearly all mainstream publishers have blanket guidelines prohibiting elements such as necrophilia, non-consent, violence, gore, and cannibalism—all stuff we love! And while these guidelines undoubtedly serve a valuable function, implementing them straight across the board leaves a lot of niche readers out in the cold. Self-published authors are sometimes willing to tackle the darker side of Eros, but we've found the quality of those publications was often sorely lacking. So where does a reader go to find edgy, psychologically dark, and high-quality literary erotica?
One day we decided to stop complaining and do something about it. On that day, Freaky Fountain Press was born.
Freaky Fountain Press is not for everyone. Many readers will find some of our content disturbing, and guess what? We're perfectly okay with that. Our novels and anthologies aren't for them. They're for you: authors and readers who like nothing more than to roll up their pants, jump in, and dance in the freaky fountain. So bring us your cannibal love, your natural born killers, your hot zombie sex and your death fetishists. Bring us your dark gods and weird kinks and bizarre fetishes. Write your stories to the edge and back. You're always welcome here.
Come on in – the water's freaky!